Andrea Schellner Übersetzungen
Andrea Schellner arbeitet seit vielen Jahren als Übersetzerin vom Englischen ins Deutsche und umgekehrt. Sie ist in beiden Sprachen auch als Korrekturleserin und Lektorin tätig. Zudem hat sie Erfahrung im Verfassen von Pressetexten und/oder kann diese nach redaktionellen Kriterien anpassen.
Andrea hat sich auf den Kunst- und Kultursektor spezialisiert, kann aber in fast allen Bereichen ihre Dienste als Übersetzerin und Textbearbeiterin anbieten.
Auf der langen Liste von Andreas Auftraggebern stehen u.a.:
Kunsthistorisches Museum Wien
Albertina Wien
Kunsthalle Krems
Vienna International Film Festival (Viennale)
Cigar Journal
Erste Bank Sponsoring
Centropa (Zentrum zur Erforschung und Dokumentation jüdischen Lebens in Ost- und Mitteleuropa)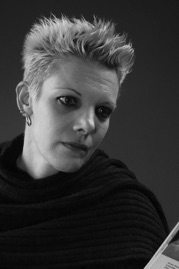 Some words, sentences and phrases sit forever in the mind like brain tattoos. On the playground, children used to sing the chorus "Sticks and stones may break my bones, but words can never hurt me." Few things then or now have ever struck me as more false than that ludicrous chant. Words can devastate, and they can heal.
Siri Hustvedt, "Extracts from a Story of the Wounded Self" in: A Plea for Eros